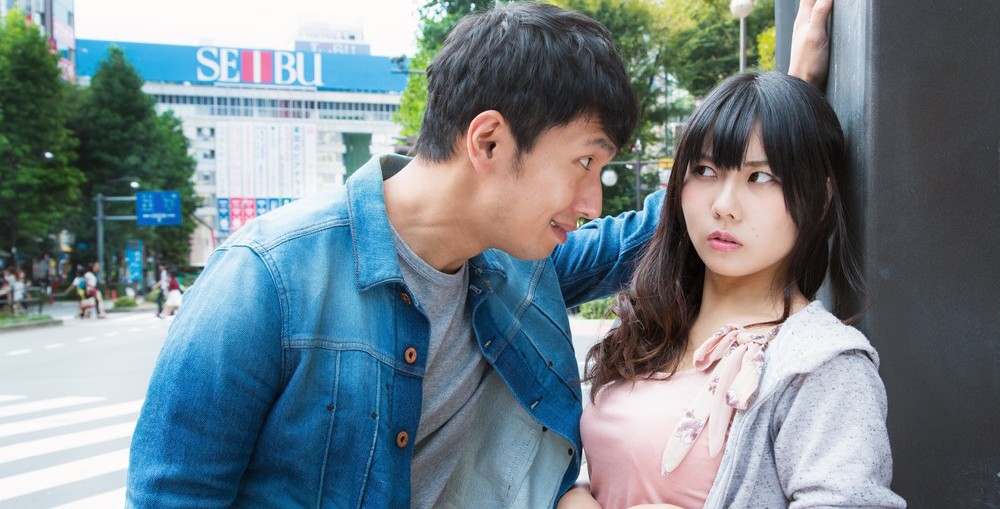 Many of you guys are curious about Japanese nanpa, and how it may be similar or different from Western game. "How do I nanpa Japanese girls on the street" is still one of the most common questions I get asked. Luckily for you, we focus on this very technique!
It always helps to think about what the girls is thinking and feeling when being approached. Being approached is a fact of life for any girl in Japan with a decent face and body, so they have adapted defenses against weak approaches. Most blowouts are exactly that, a defense against the weakest guys and approaches. Cultivating your own strong street approach is an art where we walk the balance between aggressive and calm, confident and pushy, funny and overly entertaining.
The basic approach should be self-assured, neither direct nor indirect (no straight-up compliments on appearance, yet no "asking for directions"), assume rapport, and talk calmly and in a friendly manner. Always keep in mind what the girl thinks and feels during the interaction. For that, I recently bumped into a great resource that I'll share with you guys today.
I came across a Japanese woman named Kaede on twitter. The profile image she has reads "私、楓本人です。女が感じる本音をナンパ師に向けてツイートしています" or, "I'm the real Kaede. I tweet the true feelings of girls for nanpa guys." You can find her @kaedenanpahihyo which means Kaede, the nanpa critic.  Most of her tweets are simple nuggets of advice to improve your nanpa skills. For example:
女性は(あ…あの人私に話かけてくる…)と初めから分かっていることが多い。つまり初めから警戒されているということを頭に入れておこう。

— ナンパ批評ガール楓 (@kaedenanpahihyo) November 4, 2015
"Girls usually know 'Oh that guy is going to come talk to me,' so remember that from the beginning, she may be on guard"
It's quite nice to see things which are fundamentals of what we teach verified from the other end of the subjective experience. I have long assumed that girls know almost everything and the only lie you can tell a girl is the one she wants to believe. If you always imagine you are totally exposed, your intentions bare naked before her gaze, you actually are empowered. If you assume from the beginning that she knows what you want, then you set yourself up to surprise her with your honesty and self-assured desires, which she will respect. Compared to the hyenas and the herbivores, the premature ejaculators and the impotent, you sit the fine line between strong enough to close the deal and calm enough to relax her.
Another example of a "top 3 list" by Kaede:
好感をもてた声がけランキングトップ3:第3位ナンパしてきた人が道を教えてくれた。

— ナンパ批評ガール楓 (@kaedenanpahihyo) November 4, 2015
Approach leading to good impression top 3, #3: The guy trying to pick me up gave me directions
好感をもてた声がけランキングトップ3:第2位 ナンパなんだけど、ナンパっぽくなくてゆるーいキャラに好感をもてた。

— ナンパ批評ガール楓 (@kaedenanpahihyo) November 4, 2015
Approach leading to good impression top 3, #2:  Even though it's nanpa, it's so casual and relaxed that it doesn't seem like it.
好感をもてた声がけランキングトップ3:第1位 トークが面白くてもっと話していたいと感じた。

— ナンパ批評ガール楓 (@kaedenanpahihyo) November 4, 2015
Approach leading to good impression top 3, #1: The conversation is funny / interesting and I felt like I wanted to talk more.
Everything we teach is corroborated by the lovely Ms. Kaede, and it's great to hear a woman's perspective. I hope she keeps up the good work! If you want to hear more good advice from Ms. Kaede, get on twitter and follow both her @kaedenanpahihyo and me @socialsinapse!