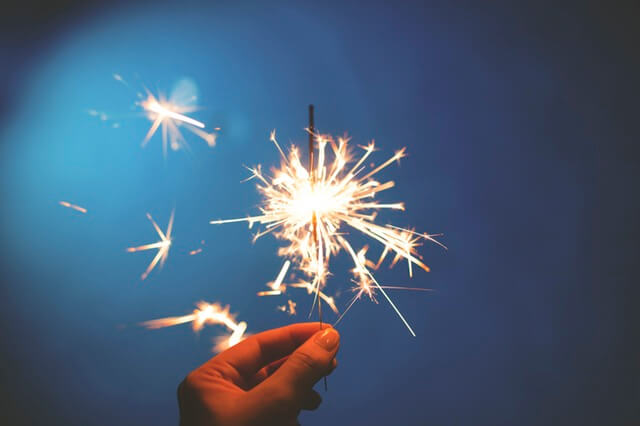 Hey all,
Has 2016 been a crazy year or what?? Well I have a lot of news I'd like to drop on you guys for 2017. But first.. let's go back and see how we did on our new years' resolutions for 2016.
1. Cook at least one meal a week
Ok so this definitely went by the wayside. For the first few months of 2016 (January – April) I was doing pretty well with this. But then I went off to Southeast Asia, and later in the year to Europe, and those cooking plans fell through when I traveled. I picked it back up at the end of the year though, cooking nearly every day from September – December.
Final Grade: C+
2. Go to the Gym at Least 4 Times a Week
Alright, this one also went about the same as the cooking one. Traveling really messes my routine up, but when I'm in one location I kick some ass. The bonus was when I was in Thailand I did some HARDCORE Muay Thai training – nearly every day for about a month.
Final Grade: C+
3. Bang (ONLY) Ten Girls in 2016
So this failed. And I kind of knew it would from the beginning. This goal wasn't so much one I meant to keep 100% as much as it was a reminder to myself to focus on the absolute highest quality of girls. I'm not sure the exact count, but I did go over that limit by a factor of three or four.
Final Grade: D
4. Plan My Next Big Adventure and Set Out On It
Ok this one was a resounding success. I ended up going to Thailand for Muay Thai training (and a few other things), Indonesia and a couple other countries, plus a Eurotrip including Tomorrowland festival. It was pretty sweet to say the least.
Final Grade: A+
5. Build My Side Business
Here's another huge success. The "side business" I was referring to blossomed into a full-time career which I quit my day job for. I hired my first employee right at the end of 2016. Needless to say, things are going really, really well on the business front. 2017 is going to be huge.
Final Grade: A+
6. Publish Game Book with Dorian Gray
Alright. So we've been working a LOT on this, and have some HUGE progress. And while we aren't finished with the entire book, it is definitely nearing completion. We have decided to release it in mini-books over the course of 2017. It's going to be epic for sure. Stay tuned because the first part is up for release VERY soon – think this month.
Final Grade: B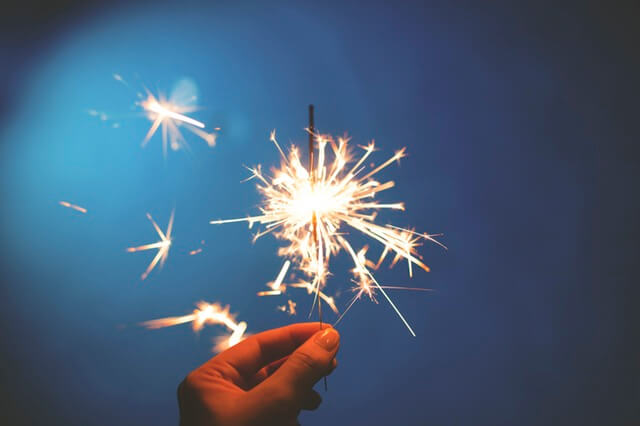 Resolutions for 2017
Alright here we go.
1. Scale My Main Business to Six Figures
I'm going to work my ass off this year. I'd like to get this built out by July, but if not, I'll get to six figures (net) for my main business by the end of 2017 (and seven in 2018). I'm not gonna get into the details on this website, but I think it's safe to say that everybody should have career goals that push them really hard.
2. Build AttractionJapan
Ok so I've got some big plans for AttractionJapan. I'm releasing the book very soon with Dorian Gray, and it's shaping up to be SUPER comprehensive and epic. On top of that I'm working on a video course (more on that later). If you've been noticing some things happening around the AJ brand, it's because of these upcoming releases.
3. Take A Sudden Spontaneous Trip on a Flight Deal
I've been keeping an eye on the website Secret Flying for inspiration, and I've decided to jump on one of the deals they release this year spontaneously. I'll impulsively buy a ticket somewhere at some point over the year and have a cool vacation somewhere. I'm not gonna think too much about it, I'll just jump on a low fare somewhere I've always wanted to go.
4. Fitness
I realize this is like the single most-promised New Years' Resolution. I definitely have fallen off the wagon and need to get back on it. Luckily, I will be staying put in one place as I massively scale my business, so I should be able to get back into shape. I've got some protein picked up and I'll be doing weight lifting as well as hitting the Muay Thai pretty hard.
5. Maybe Bang Some Girls
I realized as I came to the end of this list that there aren't really any game goals on here. Part of the reason is that I think I've accomplished most of what I set out to do and I can't really think of anything particularly novel or thrilling to get into. I've slept with pretty much every type of girl I can imagine, and am happy to just focus on a few of the higher quality ones. Of course, I am a horny bastard, so I know as I go about my business I'll still be SNL'ing like a boss, but it's no longer something I really need to apply conscious thought to in order for it to happen. My game goals mostly consist of compiling my knowledge and filming myself so that other guys can learn and watch how I do things.
6. Release Social Metamorphosis
This is my new product. It's going to basically be a systematic method of learning game, gradually ramping things up with regular video lessons combined with in-field footage of yours truly pulling girls in front of your very eyes. It's going to cover everything, from texting and pulling in clubs, to street game and dates. I'll also spend a lot of time on mindset and confidence, since those are huge foundational aspects of game.
All in all, the course is like nothing I've ever seen from any other pickup company. It's designed to be a total metamorphosis of yourself, a change sparked from the inside out that provides lasting, long-term results in easily digestible video nuggets.
Are you hyped? Because I am!!!
Awesome. So there are my goals. What are yours? Post 'em in the comments below OR you can NOW add me on LINE!!!
Damn, that's cool. Just scan this code or click the link to add me on LINE and you'll get daily tips, tricks, stories, and more from me.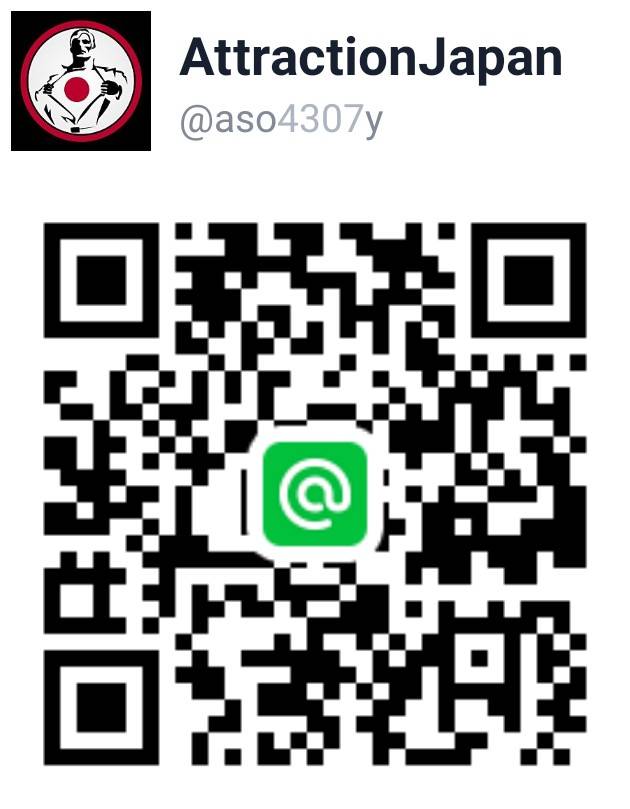 January Bootcamp – 20th-22nd in Tokyo (Osaka dates available on request)
Dorian Gray and I are offering a bootcamp this January!! It's been some time since we last had one, but it's finally back by popular demand!! Look, this camp is basically a no-brainer if you want results with stunning women in Japan. Simply put, nothing will shave more time off your learning curve and jump-start your 2017 into the most abundant year of your life than our course.
If you'd like to hear more or even get connected with some people who have taken it in the past, add me up there on LINE and I'll hook you up with a few alumni or answer any questions you might have. Needless to say, it's always a huge success and we have nothing but ecstatic customers!
If you've been on the fence or haven't been getting the types of women and relationship you've always wanted, this is a GOLDEN opportunity to change all that.
Happy 2017 everybody. Let's crush it.
Cheers,
Sinapse