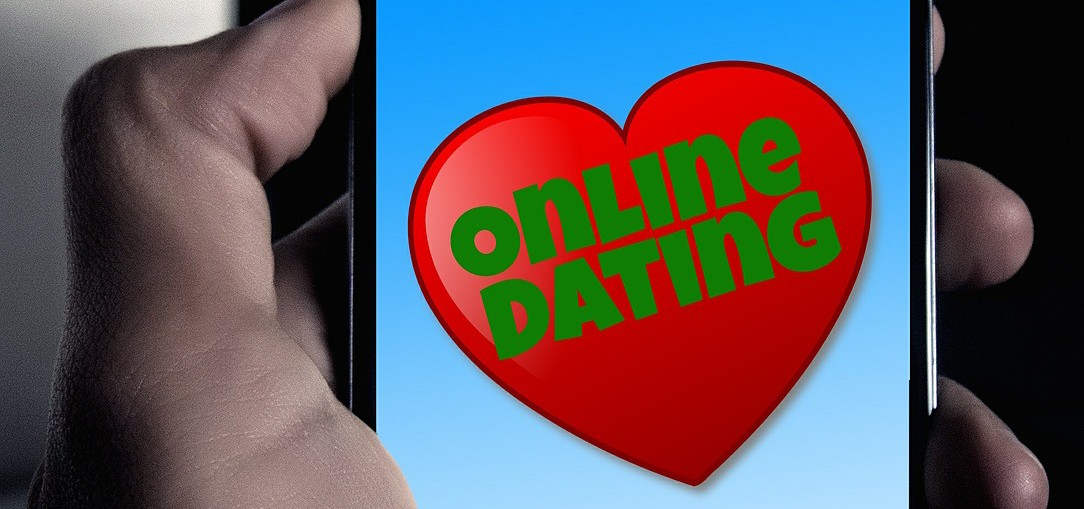 I personally don't recommend meeting girls online as a main source of dating in Tokyo, at least. I find it mostly a waste of time competing with loads of other guys for either attention-hungry, "friends only," or poorly socially adjusted girls who can't meet guys in their daily life. BUT some guys have had success meeting women online, so I recommend everyone try it for a while. If nothing else, it should give you perspective on the importance of your image and first impressions.
Even if you don't use dating sites or apps like Tinder or Skout, you still need at least one kickass picture for your LINE profile and/or facebook if you use that to connect with girls. In general I think there are a few good rules for how you should create a profile picture(s) and any other information that is public and used to judge you and your life. Here are my basics:
1. Less is more. If you have a doubt about a picture or information, don't include it. You should be leaving enough curiosity that the girl wants to talk to you, and that means not divulging too much information or too many pictures too soon. This goes for the description as well.. don't ramble on about your life or your background. Don't post a ton of timeline updates on LINE. Short and sweet, leave some mystery.
2. Show your face. This should be obvious. More on that later. If you only have one picture (like LINE), make it a good one, including your face and don't cover it up too much.
3. Each picture should tell a different story. If you have room for more pictures, each one should tell a different story. Examples of good pictures to include are: pictures of you with an animal, pictures of you doing cool things (playing the guitar, skydiving, in Bali, etc), and pictures of you with Japanese people in friendly situations (showing you have Japanese friends and aren't only a foreigner in a bubble). Each of these pictures conveys more information to the girl than just what you look like. In short, they convey a story which serves to humanize you and make you seem like an interesting, meaningful human being. If you are going to upload another picture, think first about whether or not you already have a picture to tell that story or fill that role. For example, if you already have a killer face shot, don't include another. If you have a picture of you with Japanese friends, you probably won't get as much benefit from another picture with Japanese friends. Remember rule #1, less is more.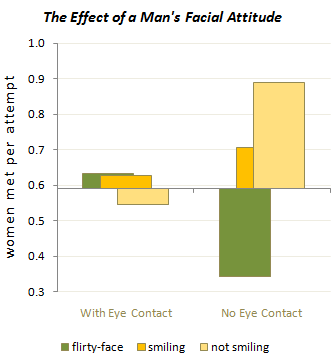 Regarding profile pictures, the place and manner in which you are directing your attention are important. The chart to the right is taken from the OK cupid blog, and the data comes from their huge database.
Notice that flirting to something off-camera is the worst possible picture. Not smiling away from the camera, however, is the best possible picture. I think this conveys subtle disinterest / uncertainty about the girl which is attractive. It also symbolizes that you have other things in life you care about and are focused on – she won't be your only priority. Women love to be with a man on his purpose, and similarly, hate being with guys without purpose in life who devote literally everything only to the woman.
So there we have it. Keep it simple, but clear. You want to show her who you are so she remembers, but not overstimulate her with information. Your profile picture is probably best if you are looking away from the camera and not smiling.
Oh and professional-looking pictures work wonders!