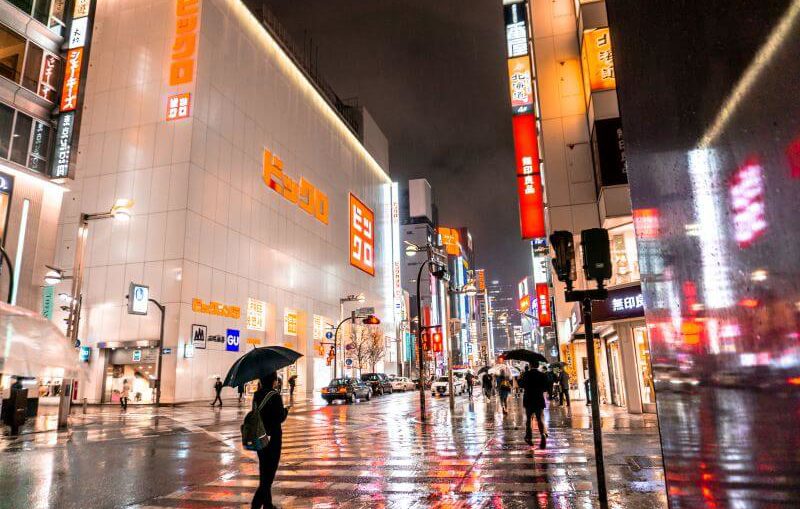 Heartbreak in Tokyo
Sometimes a bit of heartbreak can be just the leverage you need.
I.
It was early 2012, and I was finally gaining some traction with game.
I decided to take a Bootcamp with Dorian Gray and RichinJapan to really bring my game to the next level. We ended up in a club in Roppongi, where I talked to many girls, but none stuck in my mind quite as much as she did.
Standing with her female accomplice, I talked to her in my (then decent) Japanese. I spoke a few sentences and she gave me a dead stare back before stating bluntly,
"You sound fucking stupid when you speak Japanese."
She walked off, and took a little bit of my heart with her. I don't know why, but she captivated me a little with her mannerisms and the way she was so frigidly icy and bitchy.
I reapproached her a few times throughout the night, and found out she was actually with her boyfriend at the club. Not only that, but it was her birthday and he was ignoring her. After four of five approaches she finally was warming up to me, and I eventually asked for her number ("No, but you can have my email").
At the time, I was working nights at a bar in Roppongi. Somehow, I managed to work some magic with her email, and she stopped by occasionally to see me. We hooked up at some point along the line, and she started to frequent my bar and just sit by as I worked.
She was everything I thought I wanted – rich, beautiful (a model), and funny. Her parents were the CEOs of a large manufacturing company and had houses in several Asian countries between which she could freely move – if she chose to do so. She had a family house in Tokyo, complete with live-in chef and driver, where she could live, rent-free. But she didn't want to be within reach of her parents, preferring her own autonomy.
She was trying to evade her live-in fiance (yes, the guy from the club who was ignoring her on her birthday), who she was on a low note with. She'd come into my bar late nights and stir around one drink for hours on end until my shift ended, at 6 am. We'd travel back to my dingy place in West Shinjuku and crash out as the morning light started creeping in through the curtains.
I had a roommate then, and while there were technically two "rooms," they were separated by nothing but a curtain. Still, after my roomie left for work we slept long into the day before I left for my day job.
II.
She wanted to move out, badly. She said he was abusive, both verbally and physically. This continued for a while, and even though I told her to leave, she wouldn't. Or couldn't. He would sometimes take a picture of her pet rabbit perched precariously on the balcony of their tower mansion threatening to push it over if she didn't come home.
One day, my roommate and I decided it had been long enough.
We went to their place and grabbed her essentials – her purse, laptop, and pets (her rabbit and dog) – before jumping in a taxi. He was fuming and ran down the street after us.
She stayed with us for about a month, dealing with constant threats and abuse on her phone. I actually took away her phone at one point since she seemed unable to stop reading it, and was totally affected by his words. At this point, I was really in over my head for this girl. Looking back, I don't know if it was the drama or the girl herself, but at the time I really loved this girl.
She moved into a new place – in the same general area as her old place, but at least she was finally separate from him. She settled in, and I'd go over and she'd cook me tasty food and I'd pretend her dog was cute.
III.
It was about six months into the relationship, and I had stopped gaming entirely. When I started seeing her I had another regular girl, but I phased that one out when I stopped caring about her. I guess when there's compelling drama in your life, normal relationships just don't captivate you as much. I hadn't fallen this deeply, this intensely, this quickly for a girl ever before. I just wanted to see her. And now that it had been several months since she'd been trapped by her abusive ex, things seemed to finally be getting clearer.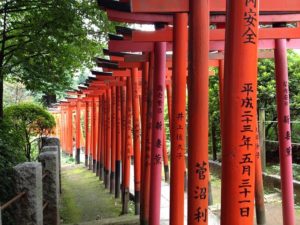 I called her one day and she suddenly told me.
"I'm getting back together with my boyfriend. I can't see you anymore."
I asked her to meet up, just to say things face to face, to explain this to me. It made no sense.
She declined, and I didn't see her again.
I was frustrated. Heartbroken. Angry. In utter disbelief. I simply couldn't understand why she would go back to this guy who was hitting her and threatening her. Was it because I didn't hit her?
It's funny how you can try to be the good guy, do all the right things, and in the end, some people are just destined to self-destructive behaviors.
The Making of a Player
IV.
I raged for a few weeks. And I went out and started talking to girls. More than ever before. With a renewed passion and desire.
This time, I would show her! She would know, if we ever ran into each other again, that it was her who made the mistake.
Before meeting her, I had only really dabbled in game. I thought I wanted it. I dipped my toes in the kiddie pool. I felt the elation at a number and the sadness at a rejection. But I was still dealing with ripples, safe within the confines of the shallow side.
Now, determined, I would stretch out beyond the reef, into the rough tides and surf, out with the sharks. I delved deep, deep into game. Why?
I now had the leverage. I had the motivation to push forward. Not to get hurt again like I had been. To attract more, better, hotter girls than I had. And that's exactly what I spent the next 5 years doing, and I'm incredibly grateful for the amazing experiences those 5 years provided me. So much so that now, looking back, I wouldn't change what happened for anything. The breakup, the pain, the heartache, feelings of betrayal. The bitter medicine of change tastes horrible, but the results are undeniable.
Without her cruel and sudden destruction of my heart, I probably wouldn't have had the motivation to commit so single-mindedly, so completely to game. And if I hadn't done that, well I certainly wouldn't have had the motivation to build two businesses and create a lifestyle that brings me around the world.
V.
The funniest part of it all?
I ran into her again one New Years' Eve. For the first time in years, we spoke. She looked at me, carefully picked a girl's hair off my scarf, smiled, and said "You've changed."
She found her way back into my bed once again, only this time things were different. I hit her up periodically, busy with my own life and engagements. One time I called her up late at night and asked if it was ok if I brought an Argentinian girl over for a threesome.
"Send me a picture of her." She said.
I did, and she agreed. "Oh she's really cute! Ok!"
The Argentine in question ended up drinking a bit too much and falling asleep, and I hooked up with my ex in the other room as she slept.
"When I last saw you, you were like a boy." She mused as our heartbeats calmed and sweat dried. "Now you're a man."